Zechenspielplatz (Colliery Playground)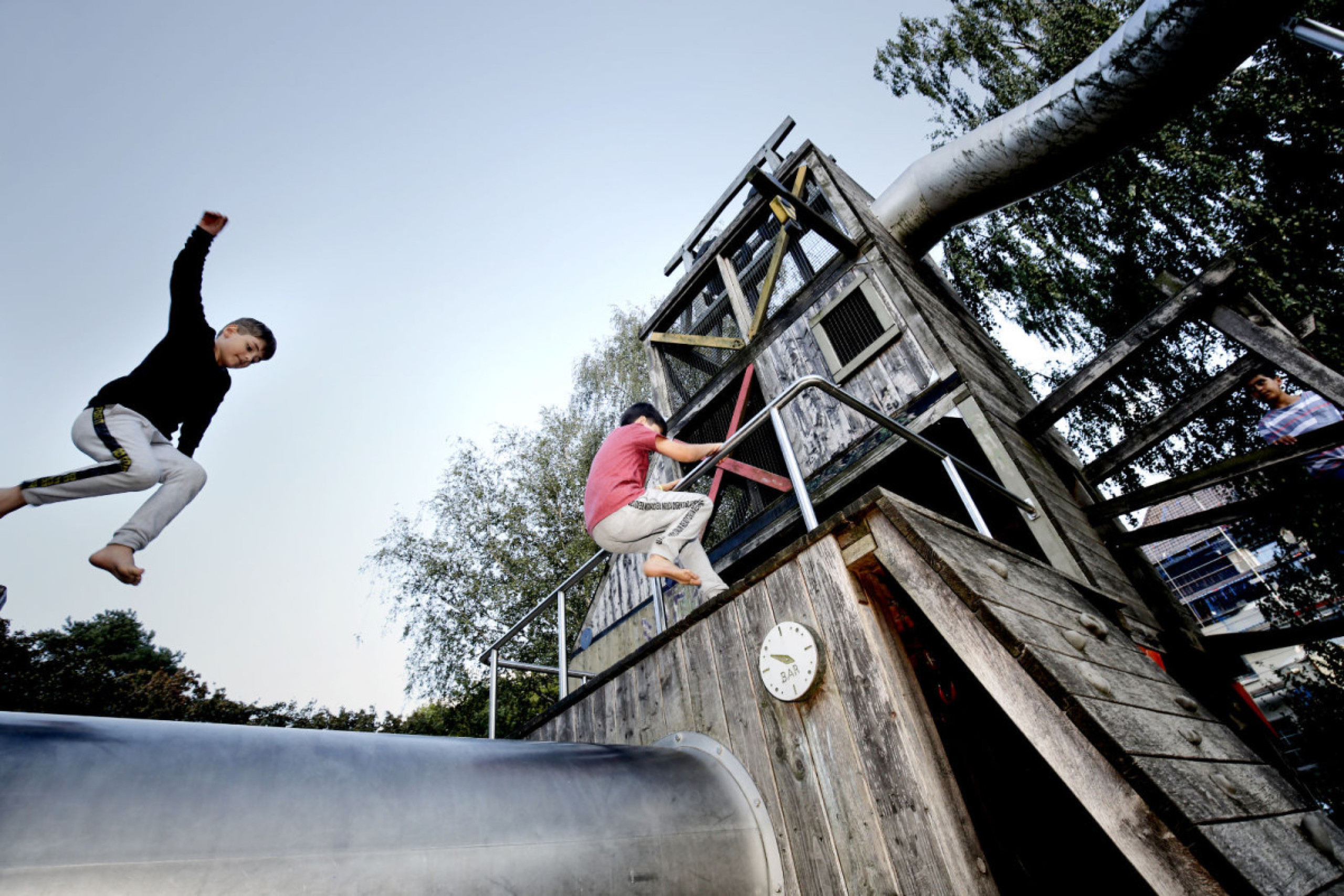 © Stadt Dortmund, Benito Barajas
Most children who play here probably don't even know that there once was a colliery right around the corner. But while playing on the colliery tower and lorry, the little ones might get curious and ask about exactly that.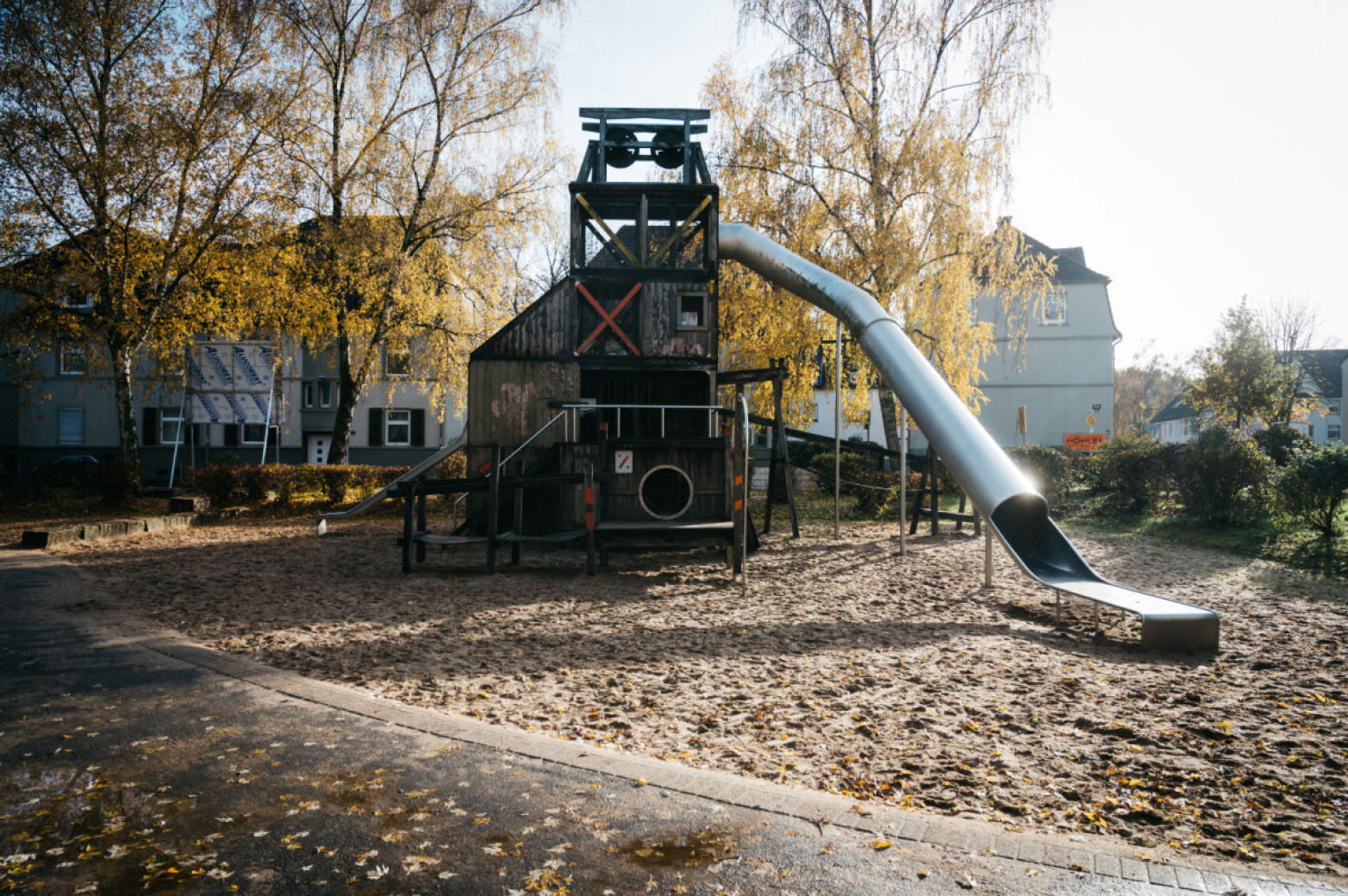 © Stadt Dortmund, Daniel Sadrowski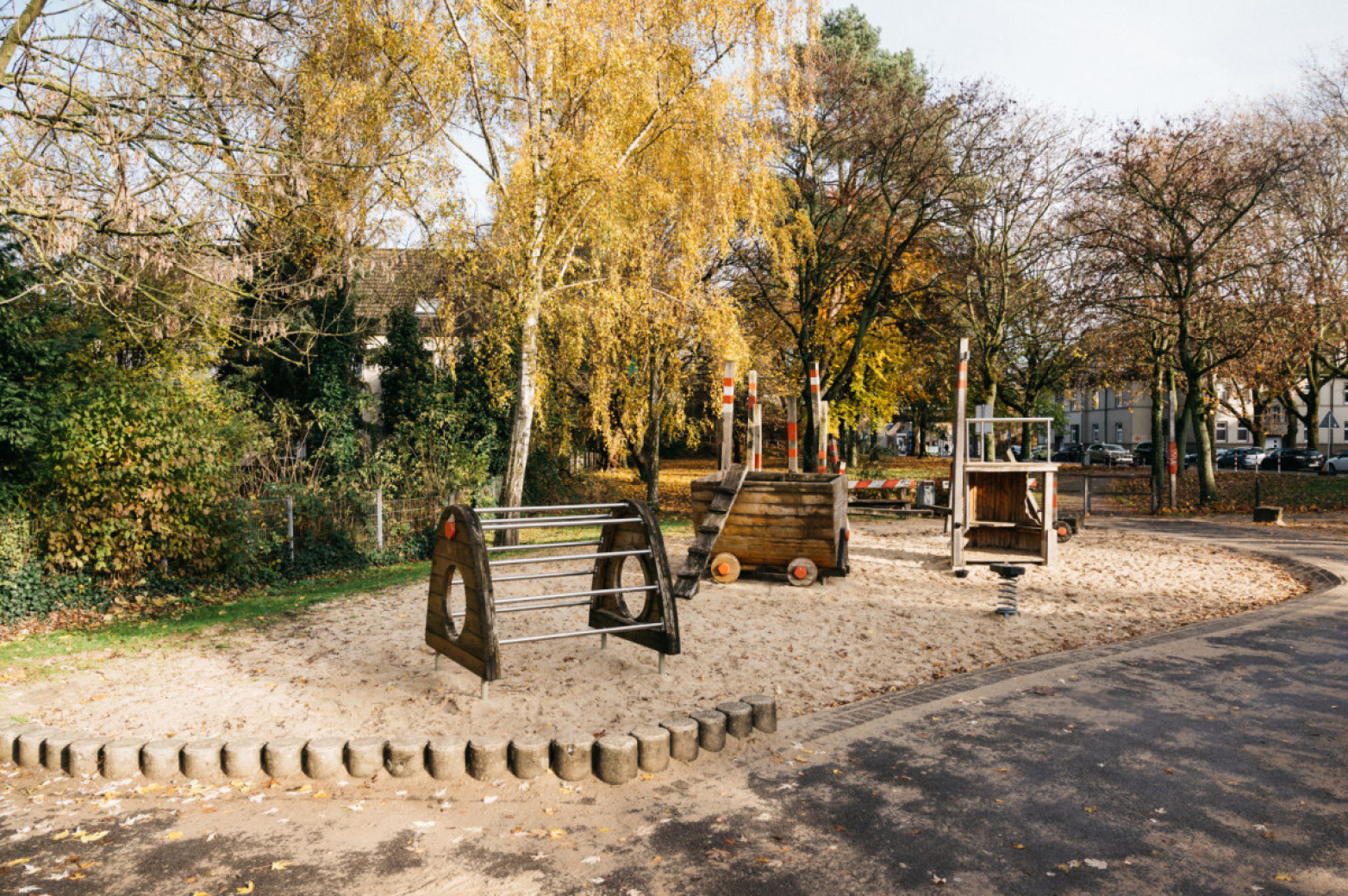 © Stadt Dortmund, Daniel Sadrowski
By the way, something new is also being built right next to the playground: On the green space next to the playground - previously known to our residents mainly at night as a scary space - young people from the neighborhood will soon be able to relax and chat together in seating and lounging areas. In addition, children will be able to play, balance and jump on new equipment along the path, and there will also be benches for young and old.
In the past, this area was home to the Westerfilde public swimming pool, which was built in 1912. If there are any photos of it still, we will be happy to show them on this page.