Portrait: Westerfilde & Bodelschwingh
---
Close To Nature
It doesn't get any closer to nature than this. The forest starts right across the street from us, the pond is easy to reach even with a walker and if you live on Gerlachweg, you can see the sledding hill on Westerfilder Berg from your balcony. Even the cemetery is located right in the middle of the forest - unique in Dortmund.
There are many ways of how to get close to nature even in the district. You could build insect hotels for the community garden, try out the barefoot path at Piko Park, or simply have a picnic or play badminton in the large, green front yards that can be found throughout the neighborhood.
Still you can get to the city quickly, by train or subway. And the railway? It goes right through fields, gardens and forests!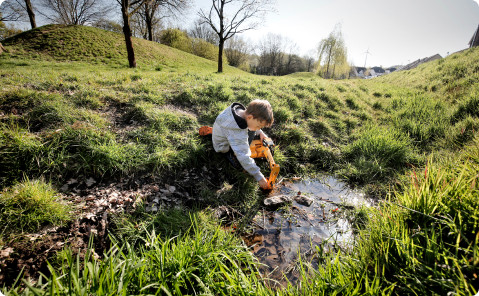 Diverse
In Westerfilde & Bodelschwingh high- rise buildings are located right next to the old colliery, the castle is right by the train station and the old coal miners' estates border our nature reserve.  
Diversity is also a distinguishing feature of the residents: it doesn't get much more diverse than this.
While some can look back on an impressive line of ancestors from Westerfilde & Bodelschwingh and own land here, other district residents bring a wide variety of immigration histories that stretch halfway around the globe to Westerfilde & Bodelschwingh.
A great example for a melting pot of cultures.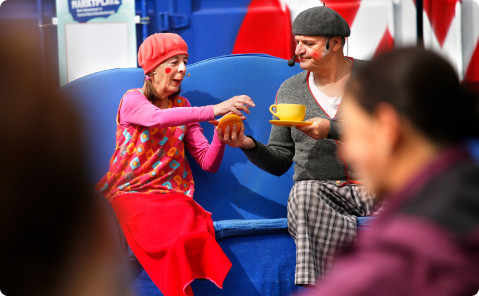 Dynamic
Anyone who has been to the district ten years ago and now comes back will hardly recognize it. The once so dull facades of the high-rise buildings are now decorated with paintings by Monet and Van Gogh. To preserve the pub "Im schönen Wiesengrund" with its beautiful beer garden, which was temporarily threatened by closure and demolition, a citizens initiative was founded that was very successful. The pub Wiesengrund was saved!
A small initiative of local businesses turned into a summer festival that attracts thousands of people. Clubs and associations of the district organized vaccination campaigns, a gift fence for children or an Advent calendar that fills the entire Christmas season with life.
Whether it's a community garden, a tenants' council or a girls club, a boules court or a skate park: the people in the district know what they want and what they need. Where there is a challenge, a solution is found.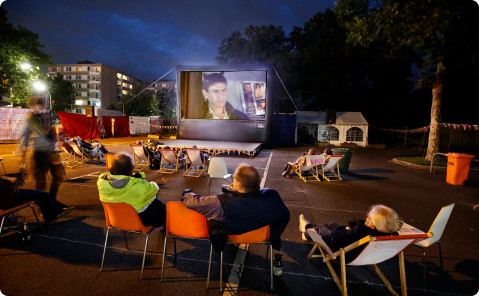 ---
Branding
Westerfilde & Bodelschwingh: that's you, that's me - that's all of us!
Everyone can express their bond with the district using the W&B logo, whether it´s on a profile picture or a clubs poster.
Which rules apply to its use, no matter if it´s the stamp or the brands picture, are explained here.
Learn more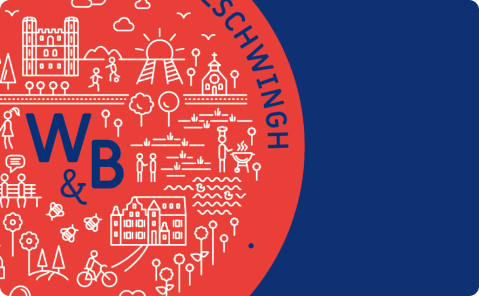 ---
Questions? Answers!
Any further questions about Westerfilde & Bodelschwingh? Suggestions about our homepage? Or are you interested in joining the editorial team?